Professional
HVAC Services
Celebrating 96 Years of Satisfied Customers
SAME-DAY & NEXT-DAY AVAILABILITY!
HVAC Services
Life is too short not to laugh — and at D&F Plumbing, Heating and Cooling, we believe in the power of humor! But there's nothing funny about a broken furnace or air conditioner, so we're not even going to try to joke about it. Any attempt at a punchline would suck the air right out of the room… *wink*
But seriously, folks, HVAC is a system that's critical to keeping your home safe and comfortable. Whether it's heating, air conditioning, or indoor air quality solutions you need, make D&F your first call for HVAC services. Our licensed heating and cooling technicians have been serving the great Pacific Northwest since the roaring 1920s, offering the kind of service that's as reliable as the rain.
We're not just about fixing your heating and cooling issues, but also about making sure you feel taken care of. We're old-fashioned in our approach — rolling out the red carpet for you every time.
Our HVAC Technicians Are Experts In…
Heater Service
Heater on the fritz? From routine maintenance to heating system repair and replacement, D&F will treat you like our top priority – because you are.
Heater Service
Air Conditioning Service
Whether you've got central AC or a window unit, air conditioning is practically a necessity in Portland these days. Will your system be ready to work when you need it?
Air Conditioning Service
Indoor Air Quality
Air pollution is everywhere - even in your home. Learn more about how you can enjoy clean, fresh air with a state-of-the-art indoor air quality system from D&F.
Indoor Air Quality
Heating your home should be a simple two-step process. 1) You push the button on the wall. 2) Your heater does its job. Boom. Done. Finito.
But if your heating system isn't holding up its end of the bargain, D&F Plumbing, Heating and Cooling a call. We're locally owned and operated and stand by everything we do – and we work on all types of heating systems, from furnaces to heat pumps.
We currently offer these heating services in Portland:
Heater Maintenance
Heater Replacement
Heater Repair
Heat Pump Repair
Does it seem like summers have been getting hotter? One thing we know is that air conditioners in Portland houses used to be relatively rare. Now they're much more common. Air conditioners are becoming a necessity, and we can help you beat the heat this summer.
Whether you're looking for air conditioner repair, replacement, or scheduled maintenance, D&F offers a wide range of AC services to Portland homeowners:
Air Conditioning Maintenance
Air Conditioning Repair
Air Conditioning Replacement
Thermostat Replacement
Mini Split Systems (Installation & Replacement)
Indoor Air Quality Service
In the Pacific Northwest, we love our fresh air. There's nothing better than getting outside, onto our hiking trail or one of our many parks, breathing in, and going "ahhhhh!" It's a great feeling – but what if you could get that fresh-air-feeling inside in your home, too?
You can – with our indoor air quality services.
Here's how it works. Give us a call and schedule an appointment. One of our experienced indoor air quality technicians will come to your home to perform a sophisticated air quality assessment. Based on the findings, we'll make recommendations and you decide how to move forward. If you decide to get an air purification system, we'll schedule a no-hassle installation that works for your schedule.
D&F proudly offers these indoor air quality services in Portland:
Indoor Air Quality Testing
Air Purification Systems
Learn more about our great specials!
HVAC Emergencies Never Wait Until You Have Time.
Get your HVAC emergency handled today!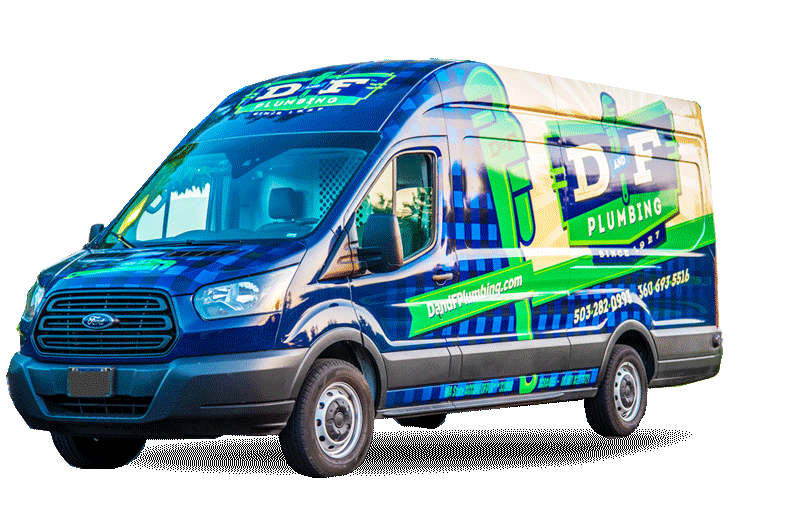 "We had D&F replace a kitchen faucet at a rental we own in SE Portland. Teena was terrific on the phone, getting us scheduled quickly, and Tyler showed up on time and did a great job. Throughout, communication was excellent. We would recommend them to anyone, and will definitely use them again both at the rental and at our own house."
Ethan S.

"D&F plumbing is the best! I probably use them a few times a year and have never been disappointed with either the service or pricing. The Plumbers are always so nice, respectful and incredibly helpful! Jesse came out today and was awesome! Randy in office is the absolute best as well!! D&F is the plumbing company I'll use and I recommend them to everyone."
Rachel A.

"I called D and F to help me figure out how to turn the water back on that was accidentally turned off. They were supposed to call me back, but instead showed up within minutes and fixed the problem free of charge. I'm very happy with how they handled this issue and I'll definitely be using them on the next job."
Adam R.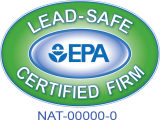 FAMILY OWNED & OPERATED
Licensed Journeyman Plumbers - Flat Rates - Expert Service!
Whether you own a home or run a business, you shouldn't have to worry about your plumbing. For 96 years, you've trusted D&F Plumbing, Heating and Cooling for all of your plumbing services because you know we have what it takes to diagnose and repair any plumbing problems you're dealing with–large or small. When you're looking for affordable, professional plumbing done right, you can count on us at D&F Plumbing, Heating and Cooling. Plus, we always leave the seat down!
HVAC Services in Portland OR and Vancouver WA
Serving the Portland OR Metro, Clark County, and Surrounding Areas
Beaverton | Hillsboro | Forest Grove | Tigard | Tualatin | Portland OR | Gresham | Troutdale | Milwaukie | Clackamas | Oregon City | Lake Oswego
Canby | Wilsonville | Estacada | Vancouver WA | Camas | Washougal | Ridgefield | Battle Ground | Salmon Creek | McMinnville | Newberg | Dundee | Longview