Appliance Installation
You Can Trust
Celebrating 96 Years of Satisfied Customers
Get An Appliance Installed By An Expert today!
Appliance Installation
Relax and just enjoy your new fixtures by having them installed by the pros! Whether you're adding a new bathroom or renovating your entire home, you can count on us to handle all of your plumbing appliance installations–even those with electrical components! Our experienced journeyman plumbers handle dishwashers, garbage disposals, faucets and fixtures, toilets, water heaters, and much more. Call today to get a quote on expert appliance installation services!
Emergency Services
On-Site Diagnosis & Estimates
Licensed, Bonded, Insured
Journeyman Plumbers
Our Journeyman Plumbers Are Experts In…
"Wondeful people! Great service, they did the plumbing on my remodel and a new build. I still use them for clogged drains and other fixes. I wont use anyone else! They are the best!"
Katherine G.

"Had a leak in our dining room over Memorial Day weekend. D & F did a fantastic job, were there on time and kept our house as clean as possible. Thank you so much!"
John K.

"Kitchen faucet installation. Thorough, very informative about process and pricing. Offered 5 point inspection of other plumbing related items (toilets, water heater, sinks, etc) in house for free. Pleased with service and will recommend to friends and family."
Zoe P.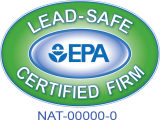 FAMILY OWNED & OPERATED
Licensed Journeyman Plumbers - Flat Rates - 24 Hour Service!
Your local D&F Plumbing, Heating and Cooling team proudly offers a variety of residential and commercial plumbing services. You can rely on us to resolve any plumbing request large or small! You've counted on our expert plumbers for nearly a hundred years so we know exactly what it takes to service your plumbing. From small single-family homes to large apartment complexes, contact us. We're affordable, professional, and we always leave the seat down!