Professional
Heater Services
Celebrating 96 Years of Satisfied Customers
SAME-DAY & NEXT-DAY AVAILABILITY!
Heater Service
'Twas a dark and stormy night in the Pacific Northwest, late at home and there's a chill in the air. It's the perfect occasion to curl up with a good book or movie, but when you go to turn on the heater, something isn't right. You've got a case of the furnace gremlins and the darn thing won't turn on. You wanted Netflix and chill but looks like you're going to have to settle for Netflix and freeze. 
Don't let it happen to you – call the heating company that Portlanders have trusted since 1927. No matter what heating services you need, from routine heater maintenance to heating system repair and replacement, D&F will treat you like our top priority – because you are.
OUR HVAC TECHNICIANS ARE EXPERTS IN…
Heater Maintenance
Skipping minor maintenance now can lead to big problems later. Our heater maintennace technicians ensure your heater is ready to work when you really need it.
Heater Replacement
Time to finally replace that old heater? It might seem like a big project, but our experienced team will walk you through it every step of the way.
Heater
Repair
Unlike a broken clock, a broken heater is right zero times per day. But don't worry, our heating technicians can get yours running before you can say "hickory dickory dock."
Heat Pump
Repair
Is your heat pump failing to pump heat? That's what we call a heat slump. Get it taken care of ASAP - call and schedule your heat pump service today!
Expert Furnace Maintenance Prevents
Many homes in the Portland OR area are heated by furnaces, often found in basements, garages, and utility rooms. Furnaces are big boxy machines that produce heat that gets transferred throughout the house via ducts. And as we like to say here in Oregon, "Go Ducts!"
Furnaces are a great way to heat your house, but problems arise when people choose to forgo easy maintenance early on. We've seen it all too often. That's why we recommend getting your furnace inspected and maintained by a heating professional every few years at least. 
Routine furnace maintenance also helps your furnace run more efficiently, which, if you've been looking at your recent energy bills, you know how much of a difference that can make.
If your furnace does go on the fritz, let us know – we'll give you a thorough assessment of the issue and give you an honest recommendation, and never try to sell you something you don't need. That's one of the things about being in business for almost a century: long-term solutions are our forte. 
If you haven't worked with D&F yet, you'll see we're about more than fixing your plumbing, heating, or cooling issue – we want to make you feel taken care of. We're old-school in our approach, rolling out the red carpet for you every time.
According to Bureau of Modern Furnace Statistics' spokesman Heath Meinhaus, your furnace can last you around 15-20 years – as long as you change your filters often and keep up with routine maintenance.
When it is finally time to replace your furnace, give the heating experts at D&F a call – our trained heating technicians are standing by for your no-hassle installation.
Heat Pumps - Let's Pump Some Heat
Heat pumps are another popular heating option for homes in the Portland area. In fact, with their added flexibility to heat cool air during the winter and cool warm air during the summer, they're a great choice for year round comfort! 
Plus, heat pump systems are incredibly energy efficient. These babies not only save you some serious dough on your monthly bills, but they're also better for our beautiful PNW environment! So you can keep this place green and pristine for future generations, and keep a little extra green in your pocket! 
At D&F, we offer a full range of services for your heat pump – maintenance, repair, and replacement when necessary.
Learn more about our great specials!
"We had D&F replace a kitchen faucet at a rental we own in SE Portland. Teena was terrific on the phone, getting us scheduled quickly, and Tyler showed up on time and did a great job. Throughout, communication was excellent. We would recommend them to anyone, and will definitely use them again both at the rental and at our own house."
Ethan S.

"D&F plumbing is the best! I probably use them a few times a year and have never been disappointed with either the service or pricing. The Plumbers are always so nice, respectful and incredibly helpful! Jesse came out today and was awesome! Randy in office is the absolute best as well!! D&F is the plumbing company I'll use and I recommend them to everyone."
Rachel A.

"I called D and F to help me figure out how to turn the water back on that was accidentally turned off. They were supposed to call me back, but instead showed up within minutes and fixed the problem free of charge. I'm very happy with how they handled this issue and I'll definitely be using them on the next job."
Adam R.

HVAC Emergencies Never Wait Until You Have Time.
Schedule your heating service today!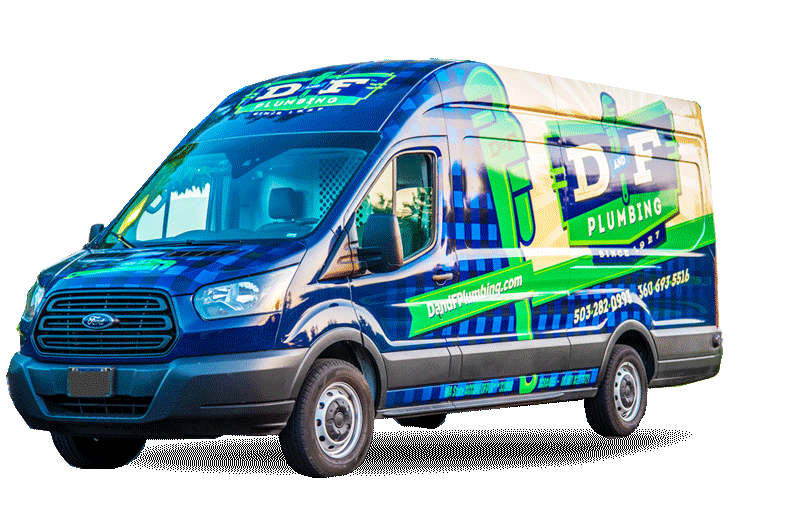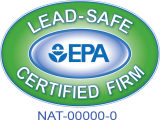 PORTLAND'S HEATING COMPANY
Licensed Technicians - Expert Service!
While we can't control the weather outside, we can certainly help you weather the storms of homeownership. Whether it's heater maintenance, repairs, or replacement that you need, call us today at 503-282-0993!