Professional
Air Conditioning Services
Celebrating 96 Years of Satisfied Customers
SAME-DAY & NEXT-DAY AVAILABILITY!
Air Conditioning Service
"Boy it's a scorcher, huh?" Are you sick of that one neighbor who KEEPS SAYING THAT and you can't do anything about it? Don't get mad, get revenge. And what we mean by that is – in your easy chair, in your cool comfortable air-conditioned living room – since revenge is a dish best served cold.
Whether it's a central system or a window unit, air conditioning is practically a necessity in Portland these days. Will your AC be ready to work when you need it? Call D&F today – the coolest air conditioning service technicians in town – to make sure that it is!
OUR HVAC TECHNICIANS ARE EXPERTS IN…
Air Conditioning Maintenance
Is your AC ready for summer? Now is the best time for maintenance, so you'll have it performing at maximum effiency in time for our next big heat wave.
Air Conditioning Maintenance
Air Conditioning Repair
No matter what kind of AC system you have, and what's going on with it, we'll get you back up and running. Trust the cooling experts at D&F to repair your air.
Air Conditioning Repair
Air Conditioning Replacement
If your old AC has run its course, give us a call. We'll install a replacement that's perfect for your system and your home.
Air Conditioning Replacement
Thermostat Replacement
No, you don't have to keep using your 70 year old thermostat just because it was there when you moved in. See what one of our state-of-the-art thermostats can do for your home.
Mini Split Systems
Our extensive experience with Mini Split systems comes from having worked with many Mini Splits. That's right: many, many Mini Splits. More Mini Splits than you could shake a stick at.
On a "boy it's a scorcher" kind of day, your AC system works hard.  It makes sense why since machines run less efficiently when it's really hot out, plus you're all the more likely to crank it up. That's why it's common for air conditioners to break down at exactly the wrong time.
When your air conditioner needs repairs, give the cooling technicians at D&F a call. We'll make you a priority and send an expert AC repair technician out to get your air conditioner up and running as soon as possible.
Want to know if our guys still wear plaid when it's 100 degrees outside? You're just going to have to call to find out!
With regular maintenance, air conditioners last about 10-15 years on average. If you start to experience problems with your elderly air conditioner, it might be time to send it off to the air conditioner farm upstate where it can live and run free again so you can get a brand spanking new energy efficient model installed in your home.
If we think your air conditioner still has a few years of life left in it, we'll tell you that. We're not some fly-by-night hucksters who will try to sell you a replacement air conditioner if you don't need one – we've been serving Portland since 1927.
Call the air conditioning pros at D&F for all your air conditioning replacement needs. We'll make it so cold inside your home that you'll want to go put on some plaid yourself.
Keep Calm & Maintain Your Air Conditioner
The best way to save on AC repairs is by preventing yours from ever needing expensive repairs in the first place. Fun fact: your air conditioning system can make it through its entire lifespan without ever needing major repairs as long as you keep up with routine maintenance. Not only that, regular air conditioning maintenance can also help reduce your energy bill by allowing the system to operate more efficiently.
Can't remember when you last had your air conditioner maintained? Well, what are you waiting for? You'll be glad you got A/C maintenance later this summer.
Many people think of the thermostat as a simple knob or panel on the wall that turns the temperature in your house up or down. The reality is that modern HVAC systems are sophisticated and can do way more than that, but in order to get the most out of your modern HVAC, you need a modern thermostat.
Get rid of that thermostat that's been there since the Eisenhower administration. Get a new one that's easy to operate, and allows you to quickly and effectively control your environment with pinpoint precision.
Call D&F for all of your thermostat installation needs. But remember: with great power, comes great responsibility.
Learn more about our great specials!
"We had D&F replace a kitchen faucet at a rental we own in SE Portland. Teena was terrific on the phone, getting us scheduled quickly, and Tyler showed up on time and did a great job. Throughout, communication was excellent. We would recommend them to anyone, and will definitely use them again both at the rental and at our own house."
Ethan S.

"D&F plumbing is the best! I probably use them a few times a year and have never been disappointed with either the service or pricing. The Plumbers are always so nice, respectful and incredibly helpful! Jesse came out today and was awesome! Randy in office is the absolute best as well!! D&F is the plumbing company I'll use and I recommend them to everyone."
Rachel A.

"I called D and F to help me figure out how to turn the water back on that was accidentally turned off. They were supposed to call me back, but instead showed up within minutes and fixed the problem free of charge. I'm very happy with how they handled this issue and I'll definitely be using them on the next job."
Adam R.

HVAC Emergencies Never Wait Until You Have Time.
Schedule your air conditioning service today!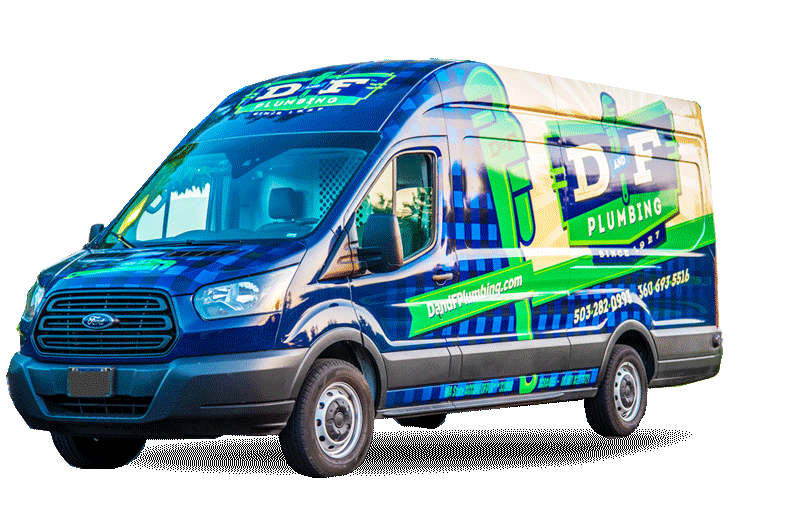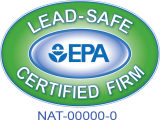 Call D&F for All of Your Cooling Service Needs!
Licensed Technicians - Expert Service!
There's no such thing as summertime fun when you're spending it in a sweltering home. D&F offers a full range of air conditioning service options to transform your space and beat the heat.
No matter what you need, just be aware that we're here to help condition your air. Whether it's AC maintenance or repair you're looking for, or it's time to explore replacing or upgrading your system, give the expert cooling contractors at D&F a ring at 503-282-0993!