Professional
Indoor Air Quality Services
Celebrating 96 Years of Satisfied Customers
Indoor Air Quality Solutions in Portland, OR
Well, it's no secret that we humans need air to breathe. But with all the pollution caused by industrialization, our indoor air quality has suddenly become the talk of the town. That's where your good friends at D&F Plumbing, Heating, and Cooling come into play.
Hold on, did we say friends? Absolutely! We've been serving Portland and the surrounding communities since 1927. That's right, we've seen it all. And when we say 'all', we mean 'ALL'. Our team has a combined experience of 500 years. Furthermore, our team undergoes consistent training on the most relevant topics in our business. From utilizing new tools and equipment to being educated on the latest plumbing and HVAC systems, The Plaid Pros have everything you need to maintain your home's comfort, safety, and security.
Integrity. Initiative. Collaboration. Education. Accountability. These are the core values that steer our mission to serve the communities in and around Portland, OR. With us, you can always find a helping hand ready to assist with any home services you may need.
So, why should you care about indoor air quality? Because it's as important as that morning cup of coffee or that fluffy pillow waiting for you at the end of a long day. D&F Plumbing, Heating, and Cooling is here to help you ensure that your indoor air is as clean and safe as it can be. After all, who said you can't have quality air indoors? Certainly not us!
The Importance of Indoor Air Quality
Indoor Air Quality (IAQ) is more than just a trendy term making the rounds on your news feed — it's a pivotal element of our health and wellness. The Environmental Protection Agency (EPA) and the World Health Organization (WHO) have underscored the danger that comes with bad indoor air quality. The health consequences of inhaling polluted indoor air can be extreme, ranging from respiratory ailments to lung cancer.
D&F Plumbing, Heating, and Cooling isn't just about fixing pipes and adjusting thermostats. We're here to ensure the air you breathe inside your home is free from harmful pollutants and particulate matter. With The Plaid Pros, you always get a straightforward commitment to clean, healthy air.
The Silent Threats of Indoor Air
It might sound crazy at first, but indoor air can be more polluted than outdoor air. Factors like indoor air pollutants, volatile organic compounds (VOCs), and secondhand smoke can degrade air quality inside our homes and offices. Building materials, air fresheners, and even improperly adjusted gas stoves can release harmful pollutants into the indoor environment as well.
The Role of Ventilation
Proper ventilation also plays a pivotal role in maintaining acceptable indoor air quality. Without adequate ventilation, pollutants can accumulate — leading to poor air quality. Inadequate ventilation and poor ventilation can trap these pollutants inside, exacerbating health issues.
Why Choose D&F Plumbing, Heating, and Cooling for Your IAQ Needs?
SAME-DAY & NEXT-DAY AVAILABILITY!
Indoor Air Quality Testing
What's one of the first things you notice when you get out into nature? You take a deep breath, and ahhh… the crisp, unpolluted air. But what if you could get that same clean-as-a-mountain-stream fresh air in your home too? You can – with a state-of-the-art air purification system from D&F Plumbing, Heating, and Cooling.
How do you know if you need indoor air quality service? An expert air quality assessment can let you know for sure. One of our friendly HVAC technicians will come to your home and perform a thorough assessment with our cutting-edge technology. If there is a problem, we'll recommend effective indoor air quality solutions to ensure you and your family are breathing the cleanest, healthiest air possible in your home – where it matters most.
State-of-the-Art Purification Systems
If you want to experience fresh, clean air like never before, we'll have what you're looking for. The Plaid Pros offer state-of-the-art purification systems designed to continuously remove indoor air pollutants. From HEPA filters to advanced air handling systems, we'll ensure that the air you breathe is of the highest quality. 
Additionally, our team handles all types of HVAC maintenance. We go the extra mile when it comes to cleaning your HVAC system. Whether it's changing filters or undertaking more significant work, you'll experience the benefits of working with our professional team for improved indoor air quality.
Expertise in Indoor Air Quality Solutions
Our HVAC technicians are continually trained on the latest advancements in indoor air quality testing and solutions. They know how to spot sources of indoor air pollution and provide proven techniques to reduce indoor air pollutants. Whether adjusting your air conditioning, cleaning your air ducts, or installing mechanical ventilation devices, we've got you covered.
How Do You Know You Need an Air Quality Assessment?
If you've never had an indoor air quality assessment, we recommend getting one. As a home is lived in over the years, mold and pollutants can easily build up. You might be surprised by how much and where. We specialize in locating the "mini-polluters" in your home.
Air quality can substantially impact an individual's health. It's why the Environmental Protection Agency is tasked with regulating outdoor air pollution. It's why most indoor smoking sections were banned in Oregon in 1981; and as of 2017, you're not even allowed to smoke within 10 feet of a door. Only recently though has the air quality conversation shifted from public spaces to private homes. It's surprising – after all, the air you breathe in your home is the air you breathe most often.
Comprehensive Solutions for All Air Quality Concerns
Whether you're battling indoor air pollution from external sources like outdoor air pollution or internal culprits such as mold and VOCs, we know how to win the war. Our holistic approach addresses all air quality facets, ensuring you always have access to fresh air indoors.
A Commitment to Excellence
For us, acceptable indoor air quality isn't enough — why settle for less when you can get the very best? Our dedication to improving indoor air quality means we don't just meet standards, we set them. Clients who have worked with us can vouch for the noticeable difference in the air quality of their homes and offices after partnering with us.
A Proven Track Record
Our long list of satisfied clients is a testament to our commitment and expertise. We've successfully tackled diverse challenges, from homes struggling with indoor air pollution to large offices aiming to provide a healthier environment for their employees. With our decades of experience, you can always expect the very best from D&F Plumbing.
Do kids still say things are "fire" these days? If so, they would definitely say these air purifiers are pure fire. Or maybe not.
Ranging in price from $50 – 1000, there are so many different air purifiers on the market today. How do you know what's right for you? That's what we're here for! Our indoor air quality experts can help create an air purification system that's exactly right for your needs.
Give us a call to schedule an appointment with one of our expert indoor air quality technicians. Whether it's a simple portable unit you need or something more robust, we'll be plaid to help you.
We Install Air Scrubbers, Too
Designed to limit the spread of germs and viruses, air scrubbers are powerful machines that clean a large volume of air very quickly. More and more commercial and industrial spaces have been installing air scrubbers in the wake of the Covid-19 pandemic.
Natural Ventilation
Whenever possible, allow fresh air to flow into your indoor spaces. Natural ventilation can help reduce indoor air pollutants and introduce fresh air, improving the overall air quality.
Be Aware of Indoor Pollutants
From smoking indoors to using certain building materials, be mindful of the sources of indoor air pollution. It goes without saying, but you should opt for natural products and avoid using chemical pollutants that can degrade air quality.
The Detrimental Effects of Poor Air Quality
It's alarming and downright upsetting that poor air quality is not just an outdoor phenomenon. Many homes and businesses suffer from indoor air pollution, which can be even more harmful than outside pollutants. The World Health Organization has identified indoor air pollution as a significant health risk, affecting millions globally.
Understanding Indoor Air Pollution
Unlike many of the alien invasions you might see in movies, indoor air pollution is a silent invader. It's made up of a mix of contaminants, including dust, pollen, pet dander, mold spores, and harmful chemicals from household products. These pollutants can degrade the air quality inside our homes and offices, leading to various health issues ranging from allergies to respiratory diseases.
Outdoor Air Pollution's Influence Indoors
While we often associate air pollution with smog, vehicle emissions, and industrial fumes, it's important to understand that outdoor air pollution can significantly impact indoor air quality. Pollutants from outside can easily infiltrate our homes and offices, especially with inadequate ventilation. This makes ensuring a continuous flow of fresh air indoors to dilute these pollutants even more vital.
Steps to Improve Indoor Air Quality
Much like maintaining a friendship or relationship, improving indoor air quality is an ongoing commitment. Here are some steps you can take:
Regular Ventilation

: Ensure that your home or office is well-ventilated. Open windows and doors regularly to allow

outdoor air

to circulate and replace the stale indoor air.

Air Purifiers

: Invest in a good air purifier. These devices can filter out many common pollutants, enhancing

indoor air

quality.

Houseplants

: Plants like the spider plant, peace lily, and Boston fern are known to improve indoor air quality by absorbing pollutants.

Reduce Use of VOCs

: Volatile Organic Compounds, found in many household products, can degrade air quality. Opt for natural or low-VOC products whenever possible.

Regular Cleaning

: Dust and vacuum your home regularly. Ensure that your HVAC systems and air ducts are clean, as they can harbor and circulate pollutants.
The Path to Fresher, Cleaner Air
Improving indoor air quality is not just about equipment and gadgets. It's about being aware and making informed choices. By understanding the sources of indoor and outdoor pollution and taking proactive steps, we can ensure that the air we breathe indoors is as fresh and clean as possible. After all, clean air is not just a luxury; it's a necessity for our health and well-being.
We Offer a Comprehensive Range of Services
At D&F Plumbing, we pride ourselves on being more than just indoor air quality specialists — if you couldn't tell already by our name. Our comprehensive suite of services will ensure that all your home and office needs are catered to under one roof! Here's a glimpse of what we offer:
Contact Us Today For the Best Indoor Air Quality Solutions in Portland, OR
Make Your Home Your Clean Air Oasis
Want more great reason to call D&F Plumbing, Heating, and Cooling for an air quality assessment today? Wildfires. They're getting more severe and frequent, and every year when that happens, Portland metro's air quality ranks among the worst cities in the world and it looks like Mordor outside.
You don't have to be like Frodo. With one of our indoor air quality solutions, you're basically exchanging Mount Doom for Mount Hood. Enjoy clean crisp fresh air in the comfort of your living room – a literal O2 oasis from the smoky world outside.
Learn more about our great specials!
"We had D&F replace a kitchen faucet at a rental we own in SE Portland. Teena was terrific on the phone, getting us scheduled quickly, and Tyler showed up on time and did a great job. Throughout, communication was excellent. We would recommend them to anyone, and will definitely use them again both at the rental and at our own house."
Ethan S.

"D&F plumbing is the best! I probably use them a few times a year and have never been disappointed with either the service or pricing. The Plumbers are always so nice, respectful and incredibly helpful! Jesse came out today and was awesome! Randy in office is the absolute best as well!! D&F is the plumbing company I'll use and I recommend them to everyone."
Rachel A.

"I called D and F to help me figure out how to turn the water back on that was accidentally turned off. They were supposed to call me back, but instead showed up within minutes and fixed the problem free of charge. I'm very happy with how they handled this issue and I'll definitely be using them on the next job."
Adam R.

HVAC Emergencies Never Wait Until You Have Time.
Schedule your heating service today!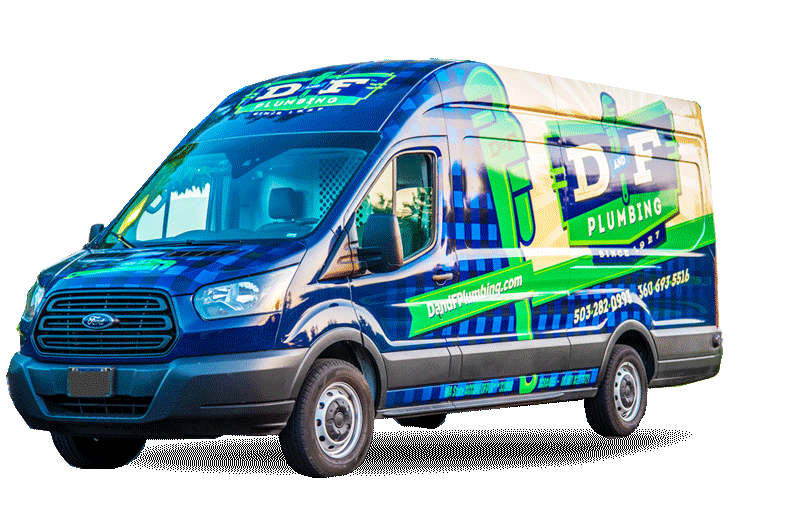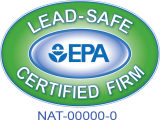 WE CARE ABOUT YOUR AIR
Licensed Technicians - Expert Service!
In today's world, where we spend a significant amount of time indoors even when it's bright and sunny out, ensuring the air we breathe is clean is of utmost importance.
At D&F Plumbing Heating, and Cooling, we understand this importance better than anyone, which is why our team of experts is dedicated to providing the best indoor air quality solutions in Portland, OR. So, if you're a homeowner or business owner looking to breathe healthier air, you can have confidence in choosing us for state-of-the-art solutions tailored to your needs.
Since 1927, our team has been serving communities with superior home services. We pride ourselves on following five core principles that guide our work. These values shape each and every one of our customer relationships. Through Integrity, Initiative, Collaboration, Education, and Accountability our team strives to establish trust and expertise with our clients.
Moreover, we work to provide quality plumbing and HVAC solutions at an affordable price. Whenever possible, we provide our customers with multiple options that cover the most basic repairs to more extensive undertakings. We believe honesty is the best policy, and what better way to be honest than by educating our customers about what we do. So don't hesitate to give us a call to learn more about everything IAQ!