Professional
Indoor Air Quality Services
Celebrating 96 Years of Satisfied Customers
SAME-DAY & NEXT-DAY AVAILABILITY!
Indoor Air Quality Service
What's one of the first things you notice when you get out into nature? You take a deep breath, and ahhh… the crisp, unpolluted air. But what if you could get that same clean-as-a-mountain-stream fresh air in your home too? You can – with a state-of-the-art air purification system from D&F Plumbing, Heating and Cooling.
How do you know if you need indoor air quality service? An expert air quality assessment can let you know for sure. One of our friendly HVAC technicians will come to your home and perform a thorough assessment with our cutting-edge technology. If there is a problem, we'll recommend effective indoor air quality solutions to ensure you and your family are breathing the cleanest, healthiest air possible in your home – where it matters most.
OUR HVAC TECHNICIANS ARE EXPERTS IN…
Indoor Air Quality Testing
Poor indoor air quality comes as a shock to many homeowners. But the fact is there's no way to know until you get it tested. Call D&F today to schedule your home air quality test.
Air Purification Systems
It's easy to improve your indoor air quality with the right equipment. Let D&F's indoor air quality experts design an air purification system that's perfect for your home.
How Do You Know You Need an Air Quality Assessment?
If you've never had an indoor air quality assessment, we recommend getting one. As a home is lived in over the years, mold and pollutants can easily build up. You might be surprised by how much and where. We specialize in locating the "mini-polluters" in your home.
Air quality can substantially impact an individual's health. It's why the Environmental Protection Agency is tasked with regulating outdoor air pollution. It's why most indoor smoking sections were banned in Oregon in 1981; and as of 2017, you're not even allowed to smoke within 10 feet of a door. Only recently though has the air quality conversation shifted from public spaces to private homes. It's surprising – after all, the air you breathe in your home is the air you breathe most often.
Do kids still say things are "fire" these days? If so, they would definitely say these air purifiers are pure fire. Or maybe not.
Ranging in price from $50 – 1000, there are so many different air purifiers on the market today. How do you know what's right for you? That's what we're here for! Our indoor air quality experts can help create an air purification system that's exactly right for your needs.
Give us a call to schedule an appointment with one of our expert indoor air quality technicians. Whether it's a simple portable unit you need or something more robust, we'll be plaid to help you.
We Install Air Scrubbers, Too
Designed to limit the spread of germs and viruses, air scrubbers are powerful machines that clean a large volume of air very quickly. More and more commercial and industrial spaces have been installing air scrubbers in the wake of the Covid-19 pandemic.
Make Your Home Your Clean Air Oasis
Want more great reason to call D&F Plumbing, Heating and Cooling for an air quality assessment today? Wildfires. They're getting more severe and frequent, and every year when that happens, Portland metro's air quality ranks among the worst cities in the world and it looks like Mordor outside.
You don't have to be like Frodo. With one of our indoor air quality solutions, you're basically exchanging Mount Doom for Mount Hood. Enjoy clean crisp fresh air in the comfort of your living room – a literal O2 oasis from the smoky world outside.
Learn more about our great specials!
"We had D&F replace a kitchen faucet at a rental we own in SE Portland. Teena was terrific on the phone, getting us scheduled quickly, and Tyler showed up on time and did a great job. Throughout, communication was excellent. We would recommend them to anyone, and will definitely use them again both at the rental and at our own house."
Ethan S.

"D&F plumbing is the best! I probably use them a few times a year and have never been disappointed with either the service or pricing. The Plumbers are always so nice, respectful and incredibly helpful! Jesse came out today and was awesome! Randy in office is the absolute best as well!! D&F is the plumbing company I'll use and I recommend them to everyone."
Rachel A.

"I called D and F to help me figure out how to turn the water back on that was accidentally turned off. They were supposed to call me back, but instead showed up within minutes and fixed the problem free of charge. I'm very happy with how they handled this issue and I'll definitely be using them on the next job."
Adam R.

HVAC Emergencies Never Wait Until You Have Time.
Schedule your heating service today!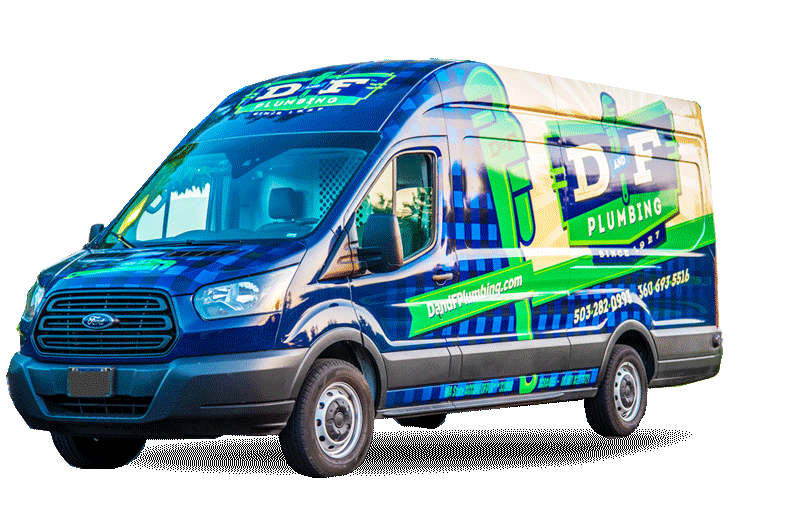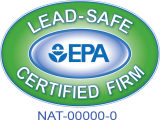 WE CARE ABOUT YOUR AIR
Licensed Technicians - Expert Service!
No matter what kind of indoor air quality solution you're looking for, your friends at D&F can help. Call us today at 503-282-0993!
Indoor Air Quality in Portland OR and Vancouver WA
Serving the Portland OR Metro, Clark County, and Surrounding Areas
Beaverton | Hillsboro | Forest Grove | Tigard | Tualatin | Portland OR | Gresham | Troutdale | Milwaukie | Clackamas | Oregon City | Lake Oswego
Canby | Wilsonville | Estacada | Vancouver WA | Camas | Washougal | Ridgefield | Battle Ground | Salmon Creek | McMinnville | Newberg | Dundee | Longview