Commercial Plumbing
You Can Trust
Celebrating 95 Years of Satisfied Customers
SAME-DAY & NEXT-DAY AVAILABILITY!
Commercial Plumbing Services
Count on D&F for all of your commercial plumbing needs! Our licensed journeyman plumbers are highly experienced providing outstanding commercial plumbing services. Plumbing done right the first time since 1927.
Emergency Services
On-Site Diagnosis & Estimates
Licensed, Bonded, Insured
Journeyman Plumbers
Our Journeyman Plumbers Are Experts In…
Commercial Drain Cleaning
Your drains are exposed to nasty stuff: food, soap, grease, fat, hair, and other substances. It's only a matter of time before they become clogged.
Commercial Drain Cleaning
Commercial Plumbing Repair
Toilet clogs, malfunctioning drains, and sewer line issues can all be real headaches to any business owner. Let us take away some of the burden.
Commercial Plumbing Repair
Concrete Slab Repair
If you have a plumbing leak underneath your concrete slab, you're going to need a repair–and fast! Prevent further damage and expense - give us a call!
Concrete Slab Repair
New Construction Plumbing
Opening a new business or adding on to your existing building? Our team is ready to help with all sorts of new construction plumbing projects!
New Construction Plumbing
Journeyman Commercial Plumbers
D&F Plumbing, Heating and Cooling has been installing and servicing commercial plumbing systems in the Portland area for decades. We have experience with buildings of all sizes, from individual retail stores to multi-floor office buildings! We stay one step ahead of cutting-edge practices and plumbing techniques, and we're continually evolving our services.
Plumbing Emergencies Never Wait Until You Have Time.
Burst pipes? That's a serious problem you shouldn't have to wait for. Get your plumbing emergency handled today!
"Wondeful people! Great service, they did the plumbing on my remodel and a new build. I still use them for clogged drains and other fixes. I wont use anyone else! They are the best!"
Katherine G.

"Had a leak in our dining room over Memorial Day weekend. D & F did a fantastic job, were there on time and kept our house as clean as possible. Thank you so much!"
John K.

"Kitchen faucet installation. Thorough, very informative about process and pricing. Offered 5 point inspection of other plumbing related items (toilets, water heater, sinks, etc) in house for free. Pleased with service and will recommend to friends and family."
Zoe P.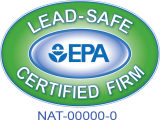 FAMILY OWNED & OPERATED
Licensed Journeyman Plumbers - Flat Rates - Expert Service!
Whether you own a home or run a business, you shouldn't have to worry about your plumbing. For nearly 100 years, you've trusted D&F Plumbing, Heating and Cooling for all of your plumbing services because you know we have what it takes to diagnose and repair any plumbing problems you're dealing with–large or small. When you're looking for affordable, professional plumbing done right, you can count on us at D&F Plumbing, Heating and Cooling. Plus, we always leave the seat down!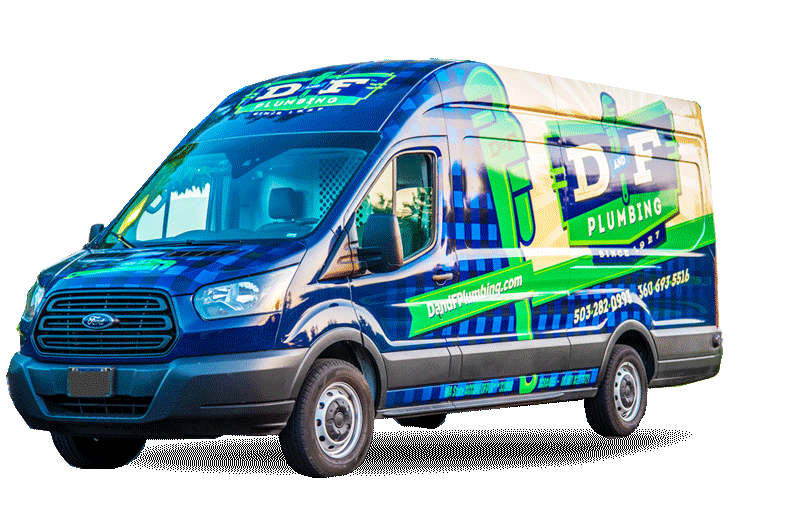 We offer financing for all projects big and small.
Have a larger project like the ones below? 
Don't sweat it - The Plaid Pros are here for you.
Main Water Line Replacement
Water Heater Installation
Plumbing emergencies are never convenient. Applying is fast & easy.
*On Approved Credit. Daily cost examples are average projections, but each project is different so the daily total is not guaranteed.